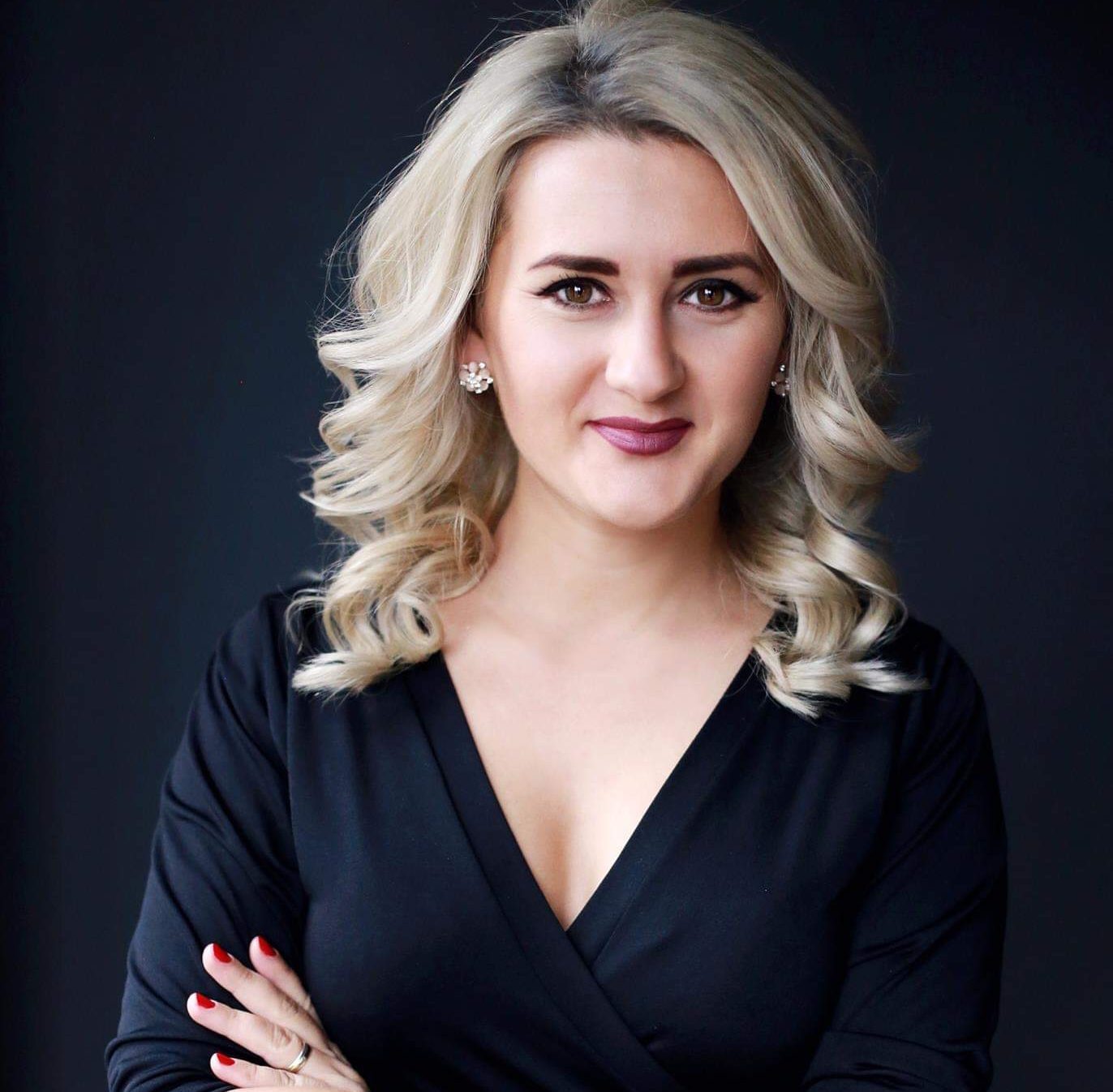 Crina Ciocian
Crina Ciocian activează pe piața de advertising online/ offline și în culisele organizării de evenimente B2B din România de mai mult de 9 ani. Este managing partner la Libero Events, agenție de evenimente B2B, B2C și PR. Ea consideră că antreprenoriatul în industria de organizare de evenimente înseamnă multă muncă și oameni pentru care această industrie devine un stil de viață.
"Îmi păstrez mintea deschisă, găsesc întotdeauna loc de inovație în proiectele pe care le construim și iubesc o cafea bună care găsește calea către proiectele care lasă lumea asta un loc… puțin mai bun."
Despre evenimentele organizate de Crina:
#thewoman: (subst. fem.) amplificator de voci și promotor al ideilor care au schimbat lumea prin manifestarea ambițioasă a femeilor lider.
The Woman motivează, educă și susține acele femei #LeadersofChange. Încă din 2012, The Woman transformă idei și visuri în acțiuni concrete. Pentru ca acest lucru să fie realizabil, #thewoman are la bază trei caracteristici: Empowerment. Connection. Action. prin Conferința de Leadership Feminin The Woman și prin The Woman Magazine print și online. Anul acesta, pe 28 martie, Conferința de leadership feminin The Woman reunește femeile care au puterea de a inspira constant și de a crea relații de business. 
TeCOMM eCommerce Conference&Expo este evenimentul de eCommerce care  contribuie an de an la dezvoltarea unei industrii care a cunoscut în ultimii ani creșteri exponențiale. În această primăvară, pe 10 aprilie, revenim la București cu o nouă ediție!  Tematica aceste ediții este eCommerce made personal. Punem accent pe personalizarea proceselor: de la găsirea acelor soluții care ajută businessurile online să vândă mai mult, până la oferirea de conținut adaptat nevoilor actuale de business. 
Structura este una eficientă și cuprinde speech-uri keynote, prezentări de tipul one-man-show, workshop-uri și networking facil, astfel încât proprietarii de business online să identifice noi oportunități de creștere în industria din care fac parte!